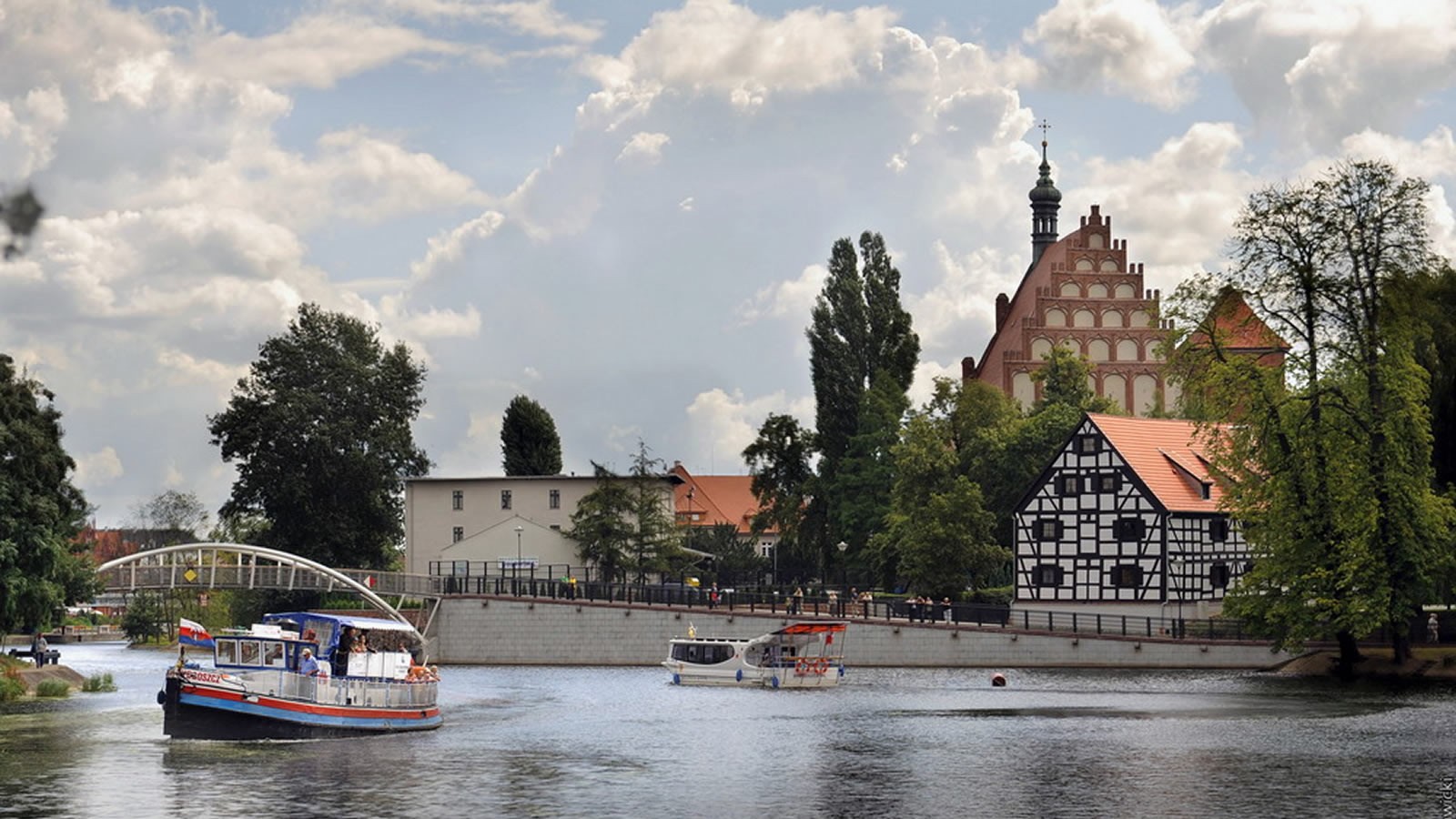 Why Bydgoszcz?
Bydgoszcz, the capital of the Kujawsko-Pomorskie province is one of the most important economic and educational centers in Poland with three state universities and sixteen other colleges. The city is home to many international concerns that deal with the banking, electrotechnical industry and telecommunications.
Kazimierz Wielki University
Kazimierz Wielki University in Bydgoszcz came into existence on September 1, 2005. However the history of the University dates back to 1969 when the Teachers' Training College was founded.
Kazimierz Wielki University participates in many international programs and applies for European funds within Framework Programmes. The University's main objective is to increase its competitiveness on the European market through supporting students and teaching staff mobility, following the guidelines specified in Lisbon and Bologna Strategies.
Bydgoszcz
Owing to its picturesque location on the Brda River and the historic Bydgoszcz Canal, as well as the Vistula River, the city has earned the name of the biggest Polish centre of inland navigation.
Kazimierz Wielki University
The University participates in Erasmus + programme. Currently University has more than 70 Erasmus partners in most EU countries, offering exchanges to students and staff in over 20 different academic subject areas. The numbers of outgoing and incoming students has tripled in the recent years and there are increasing number of international students deciding to continue their education at Kazimierz Wielki University after the Erasmus mobility period. In order to attract and retain international students the University offers a support system including, academic (Erasmus coordinator) and student (mentor programme) support, free of charge Polish course, assistance with organizational arrangements, welcome week, intercultural training, etc.